SELF TO LOSE - SELF TO FIND
A Biblical Approach to the 9 Enneagram Types
"This is a rare find! Marilyn Vancil weaves three threads — the biblical story, the Enneagram wisdom, and real-life experiences ­­­­­­— into this compelling and essential resource for those who long for a more free and fruitful life. This grounded, hands-on offering is a rare gift indeed!"
John Kiemele, PhD
Founder and Executive Director of Selah Center
Self to Lose - Self to Find features:
a scriptural foundation for how the Enneagram personality tool can lead to greater freedom in one's spiritual, emotional, and relational life,
an easy-to-follow description of the system and the nine personality types,
a practical reflection guide called OWN-UP,
and The Essential Enneagram Test for determining one's type.
Purchase the Reflection Guide!
---
Order Books From: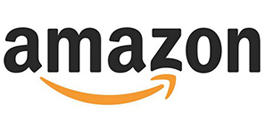 Save 20% on the Reflection Guide when you sign up for my newsletter. By subscribing to the right, you will be emailed a special discount code and further instructions.

Orders of 10 or more books are eligible for a bulk discount. Contact me for more information.