Beyond the Enneagram:
An Invitation to Experience a More Centered Life with God
I've sensed for a while that something significant is missing from the original Enneagram image, a missing perspective that goes beyond what this map of the human experience offers.  I felt the need for a more complete picture of inner transformation and soul restoration, so I developed an expanded model, called The Drawing, which I reveal in Beyond the Enneagram. This new image illustrates more fully the ongoing shift from Adapted Self strategies to Authentic Self manifestations, and highlights the invitation to experience a more centered life with God. The Enneagram is included in The Drawing as part of a bigger story of the spiritual journey.
Not only does this book present a new model, but also elaborates on seven sacred shifts, found in the scriptures, that invite us to move from an ego-focused existence to sacred ways of being – from self-orientation to God-centered living.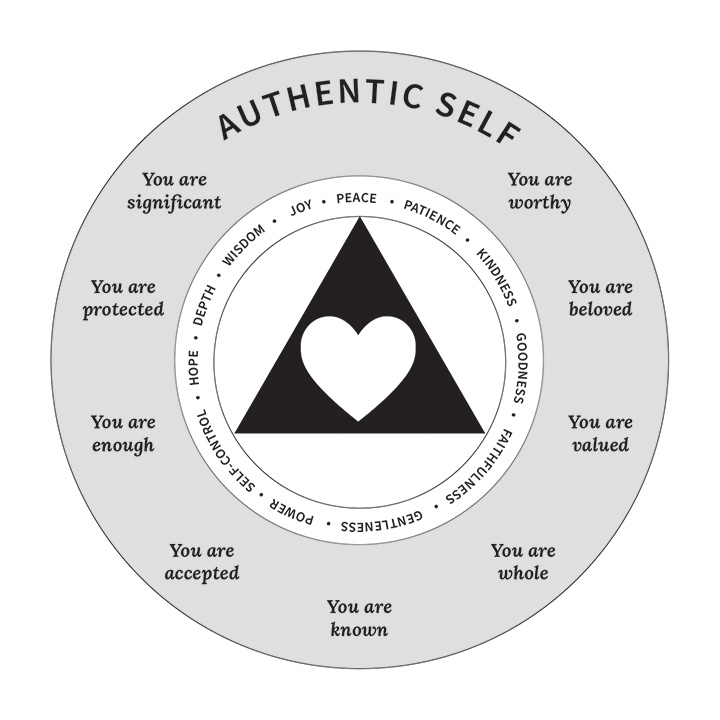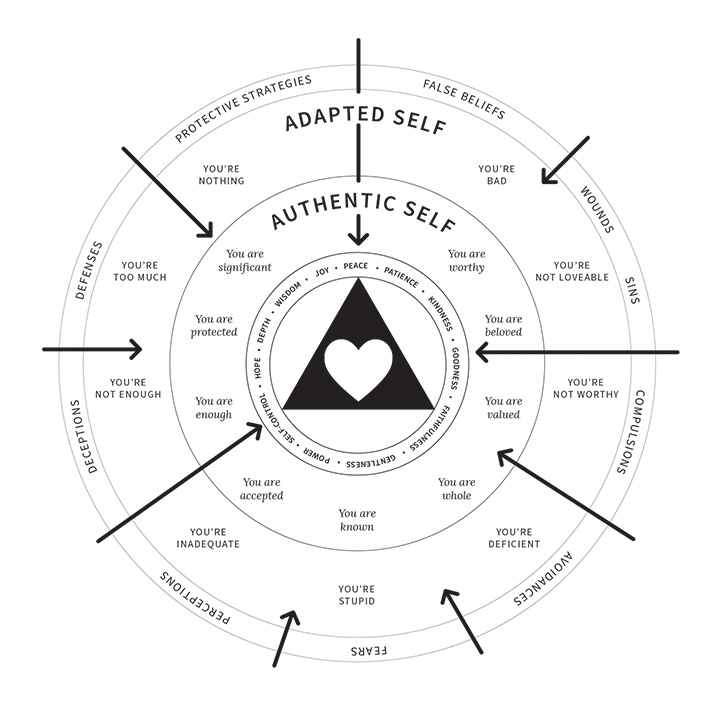 Endorsements
"This book will absolutely change your life. If you want to become more authentic and go deeper with Jesus, this is the book for you. Marilyn has done such a masterful job of setting the table for spiritual transformation. Each page is a full course in and of itself! All that is needed is for the reader to open their hearts and take the simple steps of faith contained within this powerful book. I am so excited to share this book with everyone I know."
Daniel Fusco, Pastor, TV & Radio host, author of Crazy Happy & You're Gonna Make It
It is clear Marilyn Vancil cares deeply about returning us to our most authentic self. Through scripture and story, she invites us further into this wondrous journey. She delivers on her promise to take us Beyond the Enneagram as she guides us into the centrality and importance of our triune God. An orientation to process is critical as we make our way, and Marilyn is a skilled companion. Read this book, accept her gracious invitations, and be transformed.
Gem Fadling, Co-Founder of Unhurried Living and Author of Hold That Thought
Marilyn has taken us to a deeper place with Beyond the Enneagram whereby we can begin to understand that our journey is not only to discover who we are, but also to move toward healing of what's been lost along the way. Four years ago, sitting across a café table from her, I remember the moment she said, "I want people to be healed at a deep level. God wants to lead us toward wholeness." Her conviction runs true in this new book of her own evolving faith, given to us in a simple and profound manner through the use of her unique diagram and personal stories.
Mary Pandiani, D.Min., Executive Director of Selah Center
In sensing something significant missing from the model of the Enneagram as we've known it, Marilyn has expanded it to reflect its intent, as she says, "to experience a more centered and free life with God and to live more fully as the person you were created to be." Beyond the Enneagram is a fresh approach that challenges the reader to face and journey along both the inward transformation and outward expression of who God created us to be and to enjoy a more centered life with God.
Beth McCord, Founder & CCO, Your Enneagram Coach
"Finally! An Enneagram book that's not really about the Enneagram, but rather about the transformation (or restoration) process that is available to everyone. After five years of faith-centered coaching with the Enneagram, I've tried to find a way to articulate the process of my client's experience. This is it! Marilyn spells out the growth journey in such a beautiful way, I could hardly put the book down and couldn't wait to dive back in to learn more. If you long to be free of the coping mechanisms that keep you stuck, this is the book for you!"
Amy Wicks, Enneagram Life Coach for Female Entrepreneurs
"Marilyn Vancil has done it again. Her book, Beyond the Enneagram, is a must read for all of us who want to do more than understand our Enneagram numbers. Marilyn has the "posture of a pilgrim," and from the confident cadence of her steady walk with God, she offers us this beautiful invitation: God is actively drawing us into a centered life where we fully and freely experience the perfect, transforming, love-relationship of the Trinity. Thanks to Marilyn's practical, relatable, wisdom from her own journey with God, we're invited to "come further in." And after realizing the true vision of God's heart for us from the beginning, one question remains: What are we waiting for?"
Adam Ormond, Executive Director of Grafted Life Ministries