My Book on the Enneagram is now available in Spanish!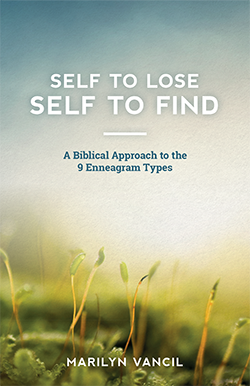 Self to Lose–Self to Find
examines the invitation of Jesus to lose yourself in order to find your true self, and presents the personality system known as the Enneagram within this biblical framework. It guides you toward liberating self-awareness and an understanding of others by detailing nine distinct personality patterns, each with particular gifts and challenges.
By learning about your type, you will:
Embrace the truth about your God-given identity
Uncover your deeper motivations, longings, and ways of suffering
Discern between the self to lose and the self Jesus invites you to find
Enhance your relationships by appreciating others more
Own-up to what keeps you from possessing the abundant life Jesus offers.
"Marilyn presents how our personality patterns relate to our path of development and liberation in relationship to God and spirit. She provides a thoughtful and ground-breaking analysis of the Enneagram system and its valuable contribution to development in the Christian life."
David Daniels, M.D.
Developer of the Enneagram in the Narrative Tradition
Learn More!
Working Together with Marilyn
Inquire about planning an event in your area
Learn More